The Art of Buying Secondhand MacBooks: Tips for Finding the Best Deals and Avoiding Scams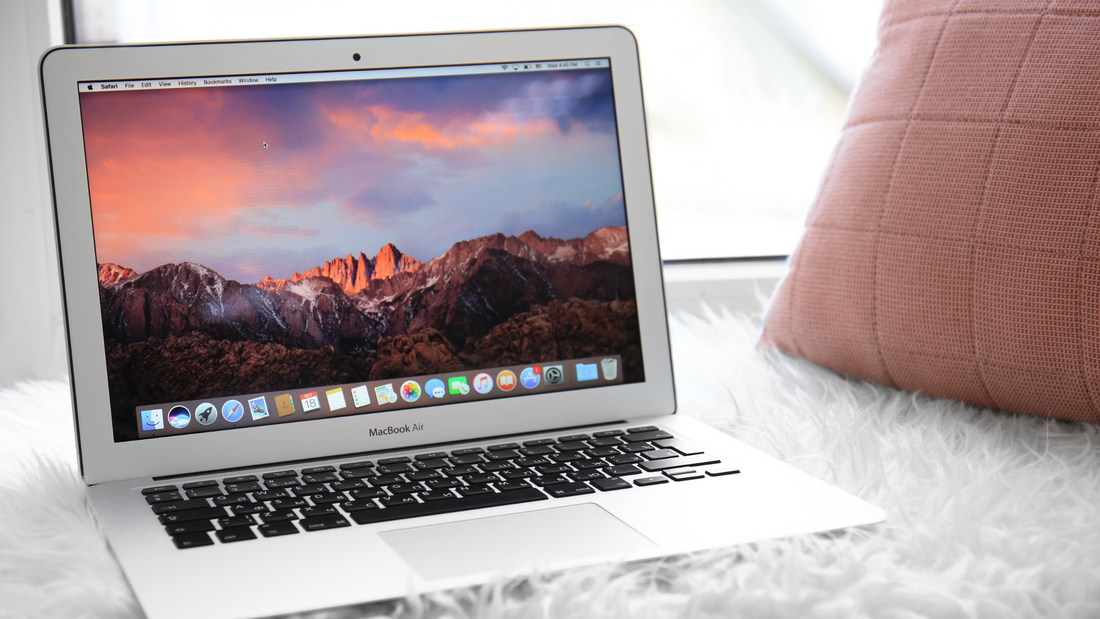 Introduction
Apple's MacBook has been the market leader in laptops for many years, renowned for its sleek design, powerful performance, and innovative features. However, the cost is often a turnoff for potential customers. Buying previously owned MacBooks is a viable and cost-effective option. But how can you find the best deals while avoiding fraud? In this guide, we will walk you through the process of purchasing refurbished MacBooks and discuss how platforms such as revibe.me are transforming the UAE's refurbished tech market.
Understanding the Appeal of Secondhand MacBooks
Financial Savings
Buying a used MacBook has the potential to save you a lot of money. If you put in the time and effort required to find a good deal, you can buy a high-quality MacBook for much less than the retail price.
Environmental Impact
Buying a refurbished laptop also has a positive impact on the environment. It helps you reduce your carbon footprint by decreasing e-waste and the need for brand new products.
Tips for Finding the Best Deals on Second Hand MacBooks
Identify Your Needs
Before you begin your search, identify your specific needs. Are you a student, a graphic designer, a programmer, or a casual user? The intended use will determine the specifications you should prioritize, such as the processor speed, RAM, storage capacity, and screen size.
Compare Prices
Once you've identified the MacBook model that suits your needs, compare prices across different platforms. Remember, while a cheaper deal may seem appealing, it's essential to consider other factors such as the laptop's condition, warranty, and the reputation of the seller. The refurbished technology sold by Revibe.me comes with a 12-month warranty and has been tested and approved by certified engineers. 
Check for Discounts and Sales
Keep an eye out for discounts and sales, especially during the holiday season or when a new model is released. Retailers often reduce prices on older models to clear inventory. All throughout the year, Revibe.me provides discounts of up to 70% on their selection of refurbished technology. 
| | |
| --- | --- |
| AED 1,950 AED 875 | AED 3,200 AED 1,425 |
Avoiding Scams When Buying Second Hand MacBooks
Research the Seller
Always research the seller before making a purchase. Check for customer reviews and ratings. Reputable platforms like revibe.me have established a strong reputation in the refurbished tech market and are known for their reliability and customer service.
Verify the MacBook's Condition
Ask for detailed images and descriptions of the MacBook's condition. Check for any signs of damage, especially to the screen and keyboard. Also, ask about any repairs or replacements that have been made.
Confirm the Specs
Ensure the specifications of the MacBook match the seller's description. You can do this by checking the serial number on Apple's official website.
Check the Warranty and Return Policy
Most reputable sellers offer a warranty on second hand MacBooks. Ensure you understand the terms and check the return policy in case the MacBook doesn't meet your expectations. Revibe.me provides a one-year warranty on all laptops and Macbooks they sell. 
Revibe.me: Revolutionizing the Secondhand MacBook Market in the UAE
When it comes to buying second hand MacBooks in the UAE, revibe.me stands as a trusted platform. They offer a wide range of Apple products, including MacBooks, all of which undergo a rigorous refurbishment process to ensure they meet the highest standards.
Revibe.me believes in transparency, providing detailed descriptions and real images of their products, and backing their sales with a robust warranty and return policy. Their commitment to customer satisfaction and sustainability has earned them a reputable position in the UAE's refurbished tech market.
Conclusion
The art of buying second hand MacBooks is all about understanding your needs, finding the best deals, and avoiding scams. By doing your research and choosing trusted platforms like revibe.me, you can enjoy the benefits of a MacBook without breaking the bank, while also making a positive impact on the environment.