The Smart Choice: A Comprehensive Review and User Guide for the Refurbished iPhone 11 Series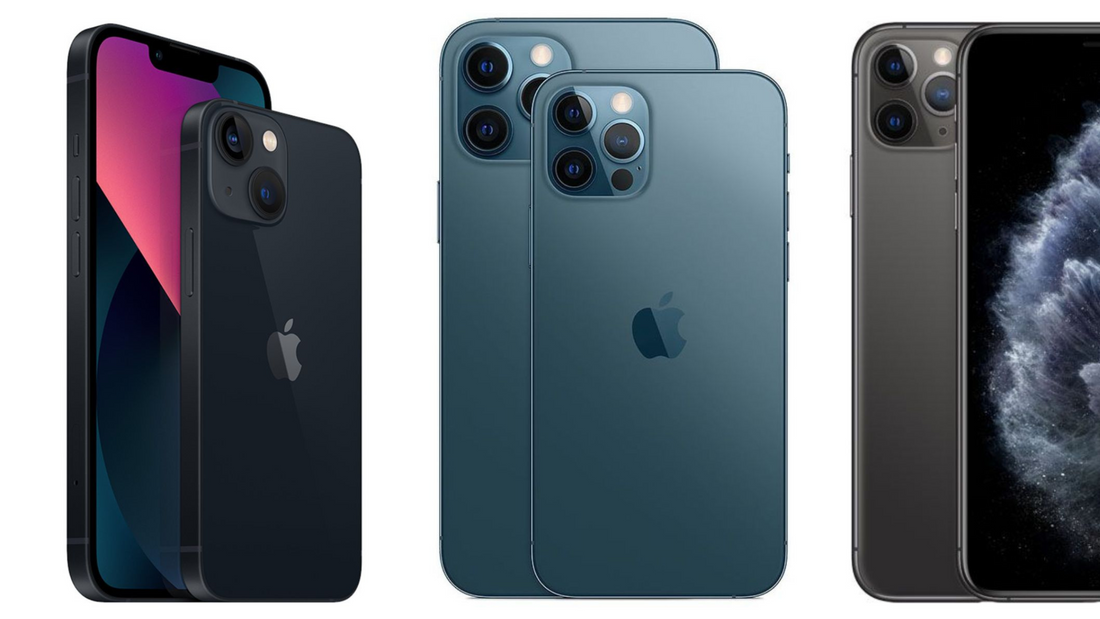 Introduction
Hello, fellow tech lovers! Welcome to our deep dive into the world of Apple's iPhone 11 series. Featuring the iPhone 11, iPhone 11 Pro, and iPhone 11 Pro Max, this series is nothing short of Apple's love letter to innovation and user-focused design.
But these devices aren't just about shiny tech and snazzy looks. They're pioneers that have pushed boundaries and set new norms in the smartphone arena. Intrigued? You should be! In this comprehensive blog post, we're going to uncover the layers of sophistication, power, and elegance that define the refurbished iPhone 11 series.
Whether you're a die-hard iPhone fan or a curious onlooker considering making the switch, this blog is your one-stop shop. We'll explore the standout features, delve into the benefits, and even throw in some insider tips to elevate your iPhone 11 experience. So buckle up, tech enthusiasts, because we're about to embark on an exciting journey through the universe of the iPhone 11 series.
Part 1: iPhone 11 Series - A Comprehensive Review
Design and Display
When it comes to design, the iPhone 11 series has hit it out of the park. Sleek and strong, these devices are like the superheroes of the smartphone world. They come with tough glass bodies that can take on the daily grind, and if you choose a Pro model, you get an added touch of elegance with a stainless steel frame. Opt for the iPhone 11, and you'll get a sturdy aluminum frame that's both lightweight and robust.
Now, let's talk screens. The Pro models come with Super Retina XDR displays. Think vibrant colors, ultra-crisp details, and brightness levels that make everything pop. The iPhone 11, on the other hand, boasts a Liquid Retina HD display that offers remarkable color accuracy and brightness.
In simpler terms, no matter which device you choose from the series, you're in for an immersive visual experience that's sure to make your eyes happy. So whether you're scrolling through photos, catching up on your favorite shows, or playing the latest games, every moment is a feast for the eyes with the iPhone 11 series.
Performance
Performance-wise, the iPhone 11 series is like a marathon runner that never breaks a sweat. Under the hood, you'll find Apple's A13 Bionic chip powering these devices. This isn't just any chip; it's like the brains of the operation, ensuring that every task, big or small, is handled effortlessly.
What does this mean for you? Well, for starters, you can juggle multiple apps, switch between tasks, and keep everything running smoothly without your phone breaking a sweat. And for all you gamers out there, brace yourselves for some high-end gaming that's as smooth as silk.
Whether you're editing a video, working on a presentation, or battling it out in the gaming arena, the iPhone 11 series has got your back. It's like having a supercomputer right in your pocket, ready to take on whatever you throw at it.
Camera

When it comes to capturing moments, the iPhone 11 series is like having a professional camera right in your pocket. The iPhone 11 is equipped with a nifty dual-camera setup, while the Pro models boast a triple-lens system. But it's not just about the number of lenses; it's about the magic they can create.

This series introduced us to the wizardry of Night Mode and Deep Fusion technologies. Remember those times when you tried to take a picture in low light and ended up with a grainy, underwhelming photo? Night Mode is here to change that. This feature enhances low-light photography, turning those dim, shadowy moments into beautifully lit photographs.

And then there's Deep Fusion. This technology takes textural imaging to the next level, capturing the tiniest details with a clarity that's nothing short of impressive. It's like having a microscope and a camera rolled into one!

So, whether you're capturing a breathtaking sunset, a dramatic cityscape at night, or the delicate patterns of a butterfly's wings, the iPhone 11 series ensures every shot is a masterpiece.
Battery Life and Charging

Battery life, oh how we love you! The iPhone 11 series has heard our prayers and delivered significant improvements compared to its predecessors. It's like having a marathon runner that never tires.

The Pro models take the lead in endurance, offering up to 18 hours of video playback. That's a whole lot of binge-watching without worrying about your battery dying on you. But fear not, the iPhone 11 is no slouch either, giving you a respectable 17 hours of video playback.

And when it's time to recharge, the iPhone 11 series has got you covered. Fast charging support means you can juice up your device in no time. So even if you're in a rush and need a quick power boost, you won't have to wait around for ages.

 

But that's not all. The convenience of wireless charging is here too. Just pop your iPhone 11 series on a compatible charging pad, and it will start sipping power like magic. No more fumbling with cords or untangling knots. Charging has never been easier or more hassle-free.

So, whether you're streaming your favorite shows, powering through a gaming session, or just getting through a busy day, the iPhone 11 series ensures that your battery keeps up with your every move.
 

Software and Other Features

Ah, the magic of iOS! The iPhone 11 series runs on Apple's beloved mobile operating system, known for its user-friendly interface and rock-solid security. It's like having a personal assistant that's always there to make your life easier.

But wait, there's more! These devices are built to withstand the elements. With water and dust resistance, you can rest easy knowing that a little splash or a dusty adventure won't harm your precious iPhone. Go ahead, take that beach selfie or brave the desert winds with confidence.

And let's not forget about the immersive audio experience. With spatial audio, it's like having a mini surround sound system right in your ears. Whether you're watching a movie, listening to music, or playing games, the sound will envelop you, making you feel like you're right in the middle of the action.

Oh, and did I mention dual-SIM support? This means you can have two phone numbers on one device, perfect for separating work and personal life or for those globe-trotters who want to use a local SIM card while traveling. It's like having a phone with a split personality, but in a good way.

So, whether you're diving into the intuitive world of iOS, enjoying water-resistant peace of mind, immersing yourself in cinematic audio, or managing multiple numbers effortlessly, the iPhone 11 series has got you covered. It's like having a bundle of superpowers all in one sleek device.
Refurbished iPhone 11 vs Used iPhone 11
Refurbished iPhones, like the ones offered by Revibe.me in the UAE, come with a range of benefits that enhance the purchasing experience and provide peace of mind. When you purchase a refurbished iPhone 11 from Revibe.me, you can enjoy the assurance of a one-year warranty. This means that if any issues arise with your device during the warranty period, trained technicians will fix it at no extra cost to you.
But what if you're still unsure about your purchase? Revibe.me has got you covered with a generous 10-day money-back guarantee. If for any reason you're not completely satisfied with your refurbished iPhone 11, you can return it within 10 days and receive a full refund. This policy takes away any risks associated with the purchase, allowing you to buy with confidence.
And the icing on the cake? Revibe.me has partnered with Tabby, a service that enables you to purchase your device in four equal installments. This makes owning an iPhone 11 more affordable and accessible, as you won't have to pay any interest. It's a convenient option that breaks down the cost, making it easier for those who may find the upfront expense challenging.
Conclusion
The iPhone 11 series is a remarkable combination of design, functionality, and performance. These devices enhance your daily digital interactions by providing a robust, secure, and enjoyable user experience. Whether you're an existing user looking to explore additional features or a potential buyer weighing your options, this comprehensive review and user guide for the iPhone 11 series will provide useful information.